24 - 26 NOVEMBER 2022
International Convention City, Bashundhara, Dhaka.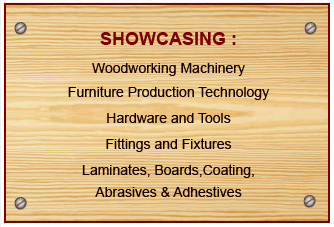 Powered by :

Concurrent With :

Organizers :
Welcome to BANGLADESH WOOD 2022
The export earnings from the country's furniture industry witnessed an 18.53 per cent growth in the last fiscal year (FY19).The furniture industry has moving ahead over the last one decade due to modern designs and innovations.
Bangladesh is emerging as manufacturing hub of quality International furniture. The domestic furniture market is also growing at a brisk pace of around 20 per cent a year as their designs match the needs of the local consumers whose disposal income is increasing the demand and market size.
More than 3,000 manufacturers are currently working in this sector. Over 2 million people are employed in this industry. Relocation of Chinese Factories is resulting in size of the sector growing and becoming international.
Web Design by: ASK design studio